Environment´s information
También está cerca, al norte el Bosque de Orgi (Lizaso), único testigo de los robledales húmedos de Navarra y de gran interés ecológico. A su entrada, un merendero y una caseta de información son los únicos elementos artificiales del robledal. En su interior, una serie de caminos posibilitan su visita tranquila y apacible. El valle destaca por sus campos verdes sobre suaves colinas, senderos y pueblos de grandes caserones diseminados por el valle, y mucha micología. Se puede ver la Granja Escuela Ultzama, el Museo de Apicultura de Eltso, Club de Golf de Ultzama (Gerendi) y, en otoño, recolectar setas y hongos en el Parque Micológico Ultzama. Las viviendas típicas del Valle de Ultzama son casas grandes, de planta rectangular y balcón corrido en la fachada. Asimismo la ciudad de Pamplona constituye un destino turístico principal dada su cercanía. En Pamplona la oferta turística, cultural, gastronómica, servicios, parques, ocio... es total.
Lantz
Lantz is located in the Valley of Anúe, 25 km from Pamplona, limiting on the North with Baztán and on the West with Ulzama, watered by the river Mediano and conceded streams. In the term there are some of the galleries of the karst cavities were exploited in Roman times to obtain mineral. The mining town would be in the same site of the present town, so it is estimated that the urban structure corresponds to a distinct type of settlement in Roman times. There are several houses of the XVII-XVIII centuries, some of them with armed blazon. And Lanz is known for its ritual of Tuesday's Carnival, which begins at noon peculiar procession parades through the streets to the sound of the txistularis, being remarkable some of its characters: Miel Otxin, Zaldiko, Ziripot. It is declared Cultural and Tourist Festival of Navarra. Or put another way: On the feet of Velate, in the Valley of Anúe. Atlantic Houses of good appearance, some blazoned of the from the XVII-XVIII centuries in the main street. Its rural carnival is Regional Touristic Party, worthy to be known. In front of Arraiz there is a dolmen. It keeps the rural and cattle environment of the mountain area.
WHERE TO GO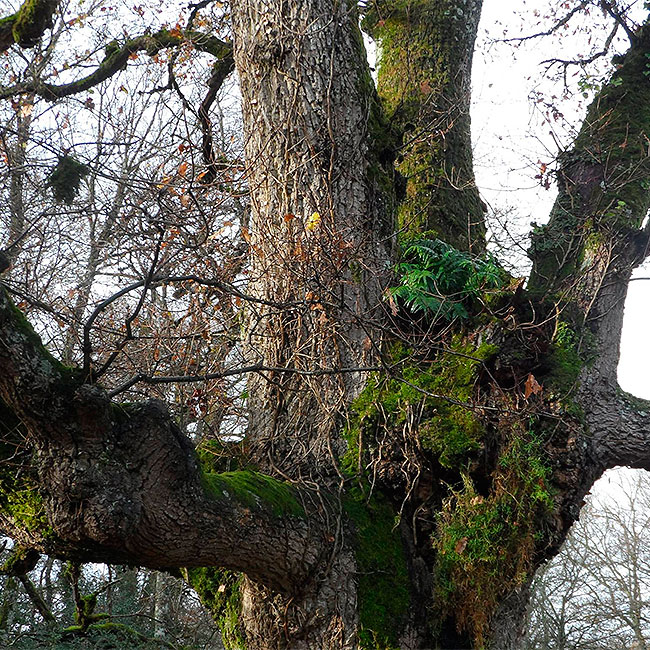 Robledal de Orgi
Bosque milenario, único testigo de los robledales húmedos seculares de Navarra con gran interés ecológico. Área Natural Recreativa con zonas de acogida, paseos y de conservación. Un paisaje singular q...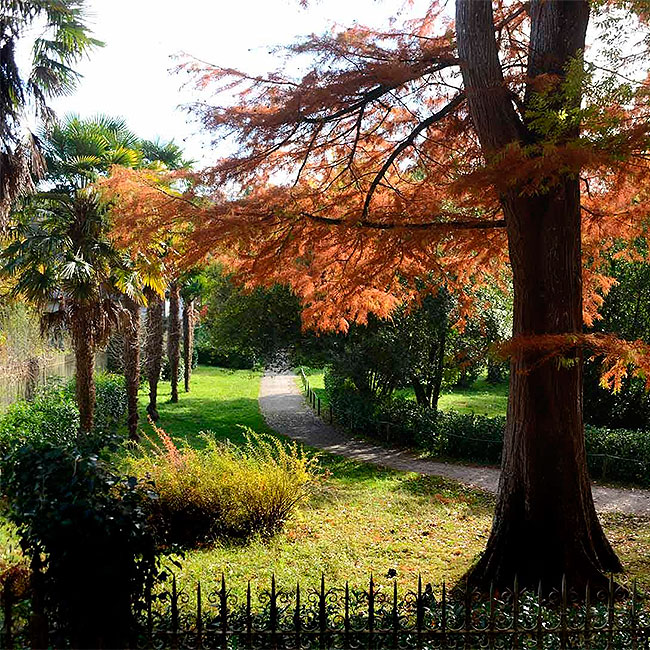 Parque Natural Señorío de Bertiz
Un fabuloso jardín botánico con mirlos, ardillas y siete especies de pájaros carpinteros destaca en este Parque Natural del Pirineo occidental navarro junto al río Bidasoa con árboles de gran porte y ...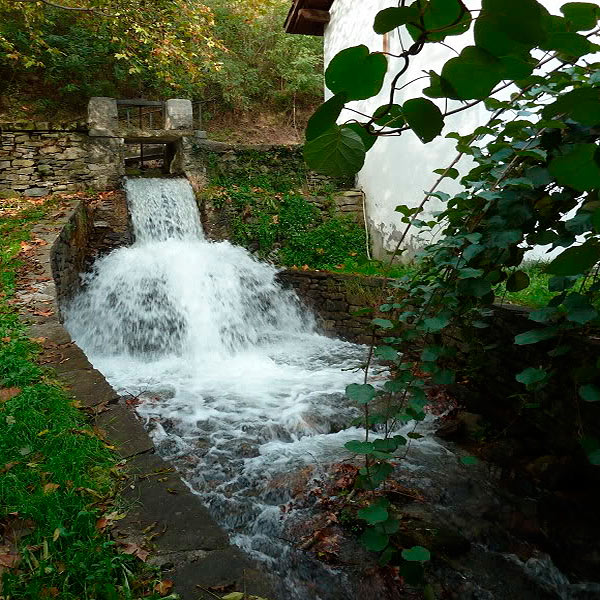 Molino de Zubieta
Es uno de los lugares en los que el tiempo se ha detenido. Se construyó en 1785 como molino real y hoy es ecomuseo activo. Su molinero sigue utilizando sus manos y los aperos de antaño para triturar ...
UPCOMING EVENTS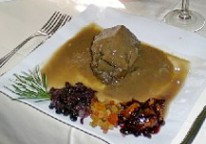 Jornadas Gastronómicas de caza
En Baztan, del 11 de octubre al 1 de diciembre
Con la llegada del otoño, la caza se convierte en uno de los principales reclamos del Pirineo Occidental navarro. Aficionados a la práctica de este deporte y amantes de la buena mesa tienen una cita i...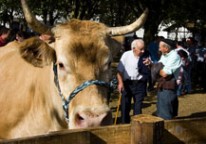 Ferias de Elizondo
En Elizondo, del 25 al 26 de octubre
Las Ferias y Mercados que se organizaban periódicamente en numerosas localidades navarras continuaron siendo, hasta comienzos del siglo XX, el principal centro de compra venta de los consumidores. En...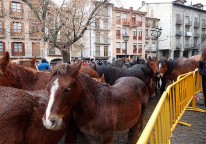 Feria de San Andrés
En Estella/Lizarra, del 30 de noviembre al 1 de diciembre
Tiene lugar en la Plaza de Santiago la tradicional exhibición de ganado y en la vecina Plaza de los Fueros, se expone una muestra de artesanía de la comarca. Además, a lo largo de toda la jornada se ...